A fluffy and rich salted caramel frosting to take your cupcakes and cakes from ho hum to OMG. This simple old fashioned caramel icing recipe tastes like grandma's and it will become your go to homemade frosting.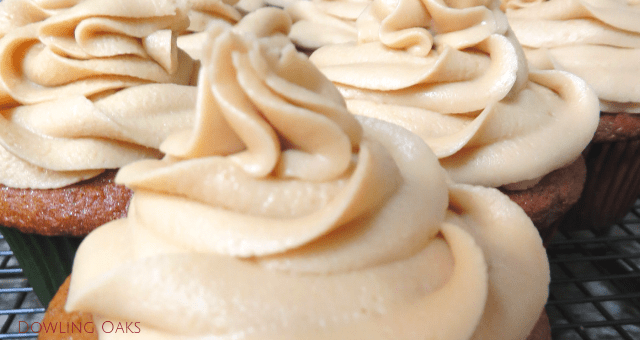 When You Want to Make Homemade Frosting, but You Have No Skills…
The other day I had a huge craving for a spice cake like my Aunt Dorothy used to make, so I whipped up a batch of gluten free spice cupcakes. When it came to frosting them though, I wanted to do something other than the typical cream cheese frosting that always gets paired with spice cake.
I didn't know what kind of frosting I was going to make, I just knew I wanted something different. To be honest with you, up until a few months ago I've always being frosting challenged. I know it sounds stupid to be frosting impaired, but no lie, the only one I could make was a powdered sugar glaze, and even that was questionable some days. 😛
While flipping through one of Momma's old cookbooks, I saw this boiled caramel icing recipe. I saw the word "boil" and I was like, heck, no. I'm even less capable of using a candy thermometer as I am of making frosting from scratch. Soft ball? Hard ball? That requires too much effort. *Sigh* I'm a lazy baker. LOL
But when I looked closer at the recipe, I saw I didn't have to use a candy thermometer at all, I just had to let it boil for 5 minutes. I could do that!
In fact, this quick caramel frosting recipe is so easy, I nailed it the first time I made it. Yeah, now I've got frosting skills. 😉
How Do you Make Caramel Frosting?
The reason why I was hesitant to make this recipe is because it basically starts off with a caramel base. I tried to make caramel once and it turned out to be a burnt sugary mess. Did not want a repeat of that!
But this recipe is goof proof, right? For this frosting, start off by bringing the butter, brown sugar and milk to a boil, boil for 5 minutes. Pour into a mixer bowl, add the powdered sugar and a pinch of salt and beat until cool and fluffy. Voila, you're done!
How to Make Sure Your Caramel Icing is Gluten Free
Powdered Sugar. Most powdered sugar brands contain cornstarch or tapioca starch. Some brands do use a starch that has wheat in it, so always check the label or make your own.
Brown Sugar. Brown sugar is just molasses and white sugar, so no worries about it containing gluten. Of course, always double check the label. Better safe than sorry!
Yield: About 2 cups
Goof Proof Salted Caramel Frosting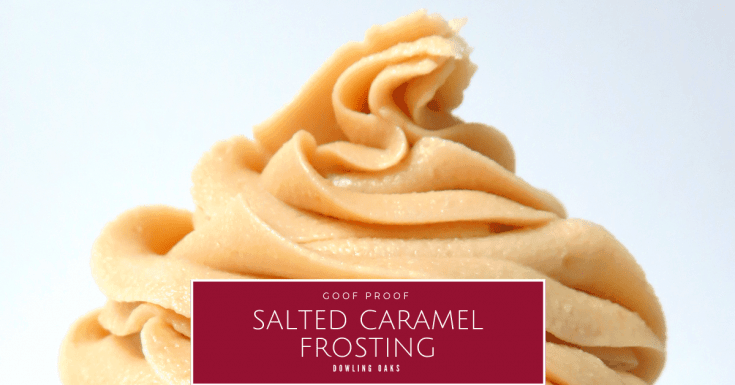 Ingredients
2 1/2 cups powdered sugar
1/4 tsp salt
1 cup firmly packed brown sugar
1/2 cup milk
3 tbsp butter, room temperature
Instructions
Sift together the powdered sugar and salt.
In a small pan, bring the brown sugar, 1/4 cup of the milk, and butter to a boil over medium heat. Boil without stirring for 5 minutes.
Pour mixture into the mixer bowl and stir in the powdered sugar and the rest of the milk. Beat on high for 10 minutes or until cooled and fluffy, adding more milk if the frosting is too thick.
Makes about 2 cups or enough to frost a dozen cupcakes, a 13 x 9 cake, or a 2 layer, 9 inch cake.
Notes
Do not stir while the caramel frosting is boiling because it will make it grainy.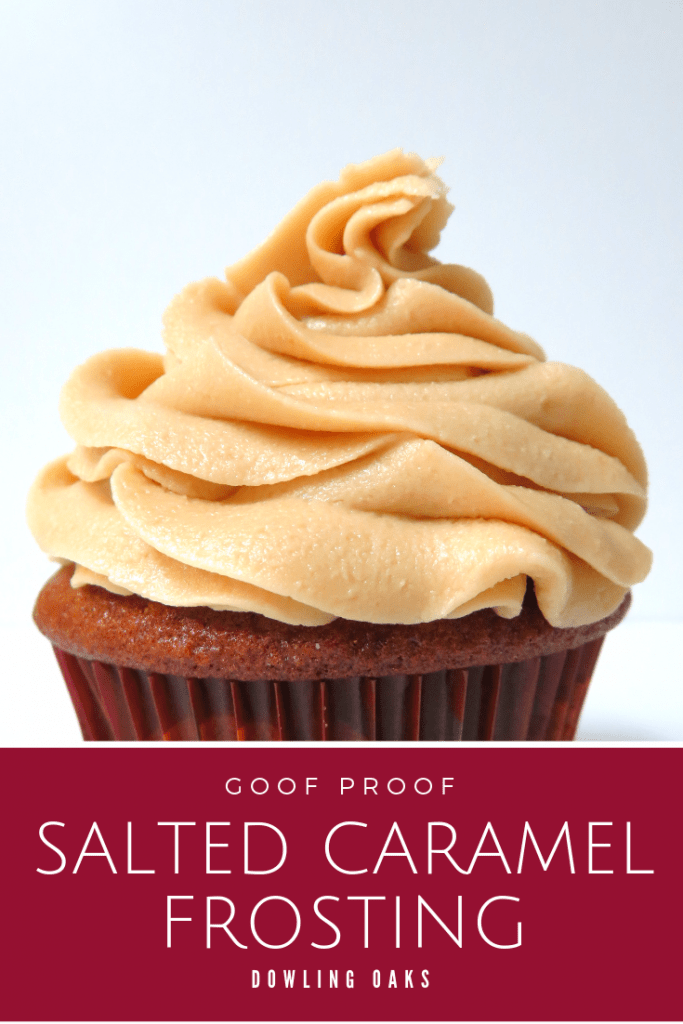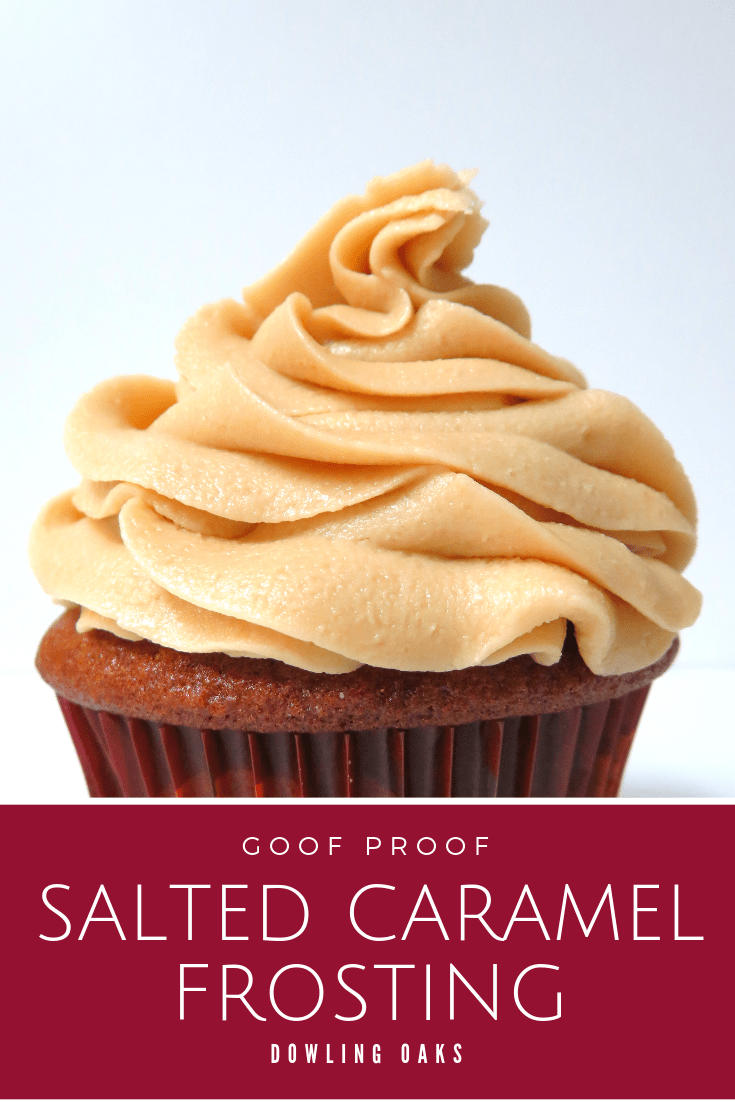 Use This Frosting to Decorate Cakes
If you're frosting a cake, you may need to add extra milk so it spreads easier. If you're using it for piping, you'll want a thicker consistency. I used a Wilton 2D tip to frost my cupcakes, and you can see how nice they look.
This recipe makes an indulgent and rich gluten free caramel cake filling, too.